Finnish Space Data Company Terramonitor Enters Russian Market with LesnoyMonitor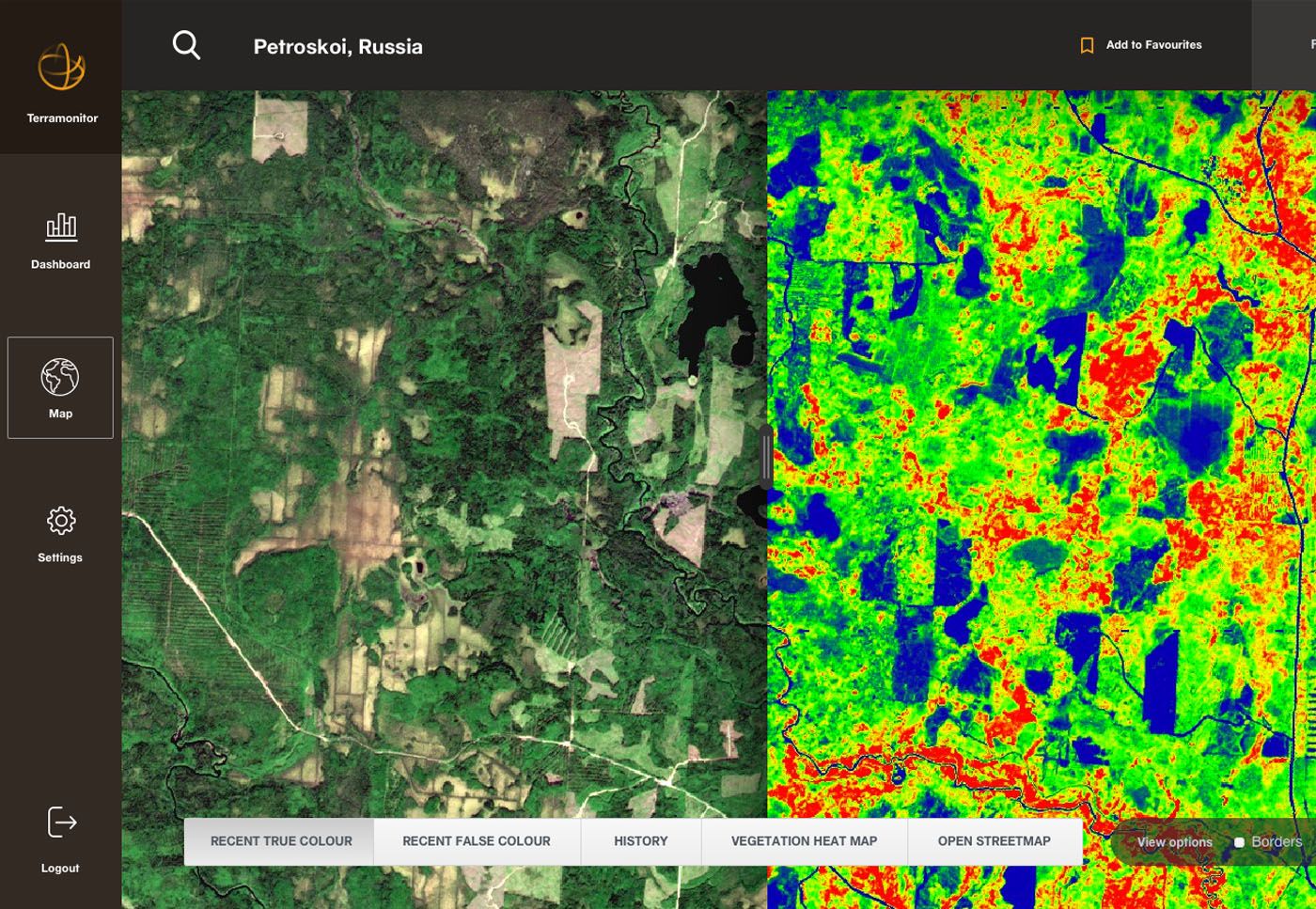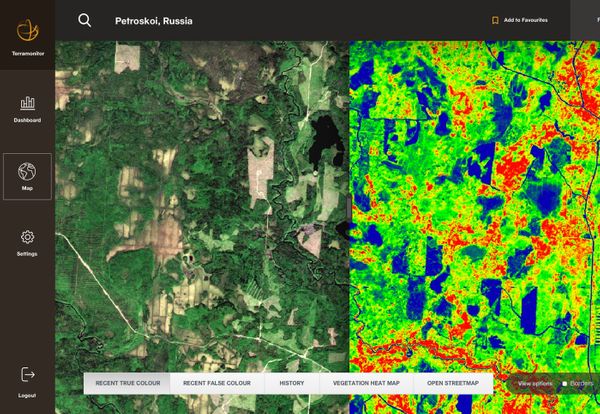 Press Release HELSINKI 15.8.2019
Terramonitor released a service for forest owners in Russia to easily track and report forest loggings with satellite images.
Terramonitor, a leader in space data solutions, has today launched a service called LesnoyMonitor (www.lesnoymonitor.ru) for the Russian market. LesnoyMonitor helps forest owners in Russia to easily acquire latest satellite images to track logging activities. The recent changes in the Russian Forest Law require all forest owners to report loggings to the government officials with remote sensing imagery.
The service is based on Terramonitor's groundbreaking mapping platform that currently has 100 million satellite images of the Earth. The platform populates constantly with up-to-date images from various satellites. The service uses automated AI processing to remove clouds and does optical image corrections to provide sharp satellite images.
Joni Norppa, CEO of Terramonitor is excited about the Russian market: "Until today, we have been mostly working with large Finnish forest companies and have learned a lot about forest companies' needs. Now it's exciting to enter the Russian market and help forest companies there with their needs. The market is big and has lots of potential."
The company works closely with European Space Agency and is building cutting edge solutions using the latest technology. The Russian market is a good fit for Terramonitor because the large forest areas are ideal for monitoring from space and the company's AI and Machine Learning technology creates a cost-effective solution.
Terramonitor's LesnoyMonitor service is targeted at large and medium sized companies that have forest areas under management in Russia. The service has transparent pricing that is based on required land area. For more information, visit www.lesnoymonitor.ru.
Inquiries
+358 50 360 8096
sales@terramonitor.com
About Terramonitor
Terramonitor is a space data company. We are developing an AI platform that consists of 100 million satellite images of the Earth. We enable a new way to create data and use data that is based on satellite imagery. We serve clients in infrastructure, construction, forestry and agriculture industries.

www.terramonitor.com