Satellite images in business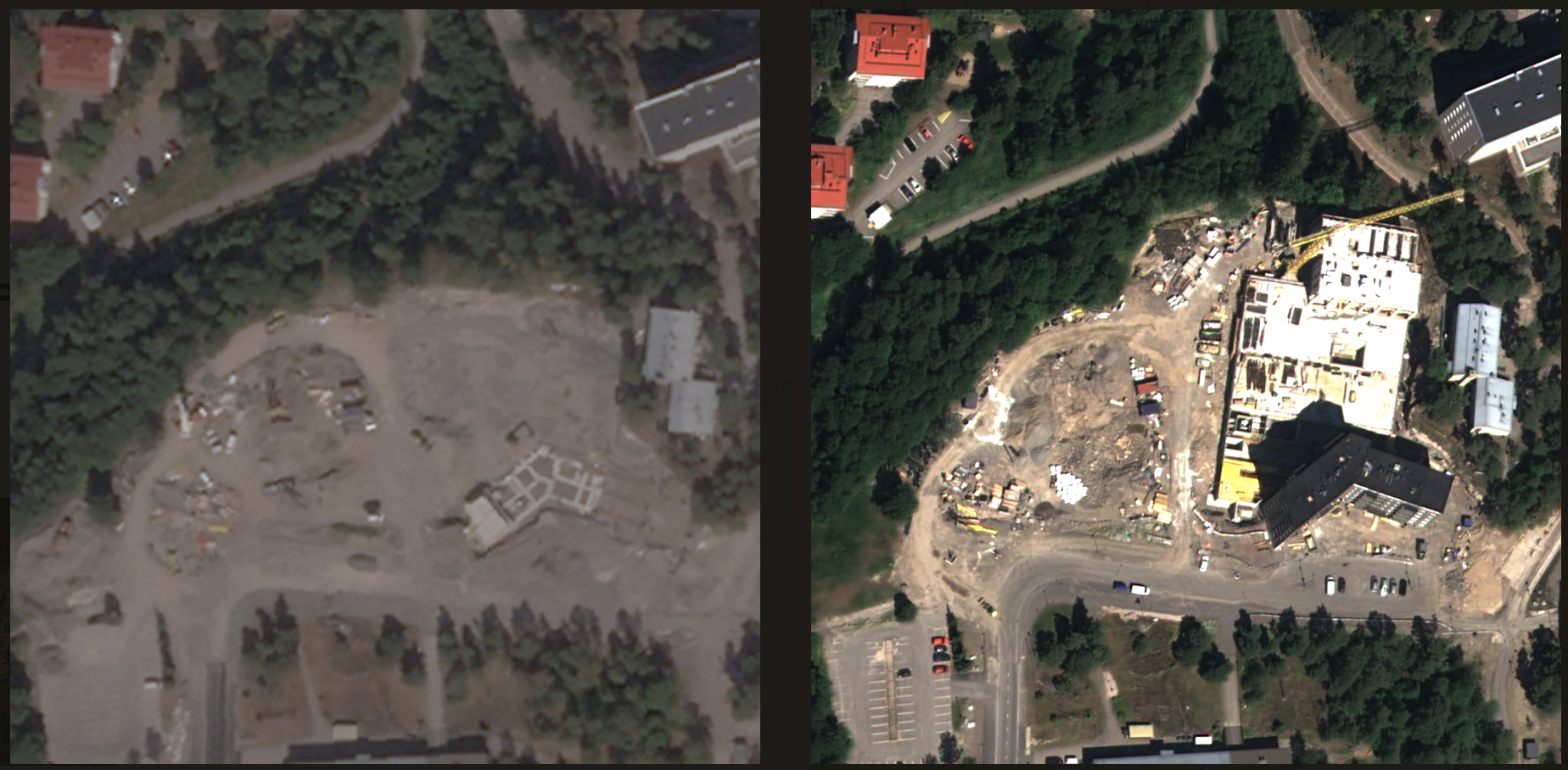 Like businesses, satellite technology develops at breakneck speed, satellite images have proven to be valuable tools to support companies' business operations. Accurate and widely available images captured by satellites from the earth are changing the way we look at the world, also in business life.
One of the most significant ways in which optical satellite images have helped businesses is their use in geographic information analysis and decision making. Companies can now view areas more broadly and get real-time information, among other things
For example, the forest industry can monitor the condition of forests and reduce the effects of logging on the environment, or companies in the construction industry can use satellite images to identify new construction sites, monitor the development of cities, and map new business opportunities, for example by performing geoinformation-based analyses of the characteristics of residential areas. In this way, the time and costs that were previously associated with field-based terrain mapping can be reduced.
Machine learning and artificial intelligence are also allied with optical satellite images, enabling automatic data collection and analysis. In this way, companies can speed up their decision-making processes and get real-time information to support their business.
Although optical satellite images offer huge opportunities for companies, it is still important to consider ethical and privacy issues as well. Data collection and use must be done responsibly and in accordance with legislation. Even as space technology develops, laws and regulations wil follow.
We can state that satellite images have strengthened their position as business support for companies in many different fields. This space technology has enabled new ways of operating, with which companies can make their operations more efficient, improve decision-making and increase their competitiveness. In the future, it can be expected that satellite technology will continue to develop as availability improves and costs decrease, and provide even more opportunities for companies to utilise satellite images in the development of their business.

Terramonitor wants to be at the forefront of this development, contact us and ask how we could help your business.

contact@terramonitor.com